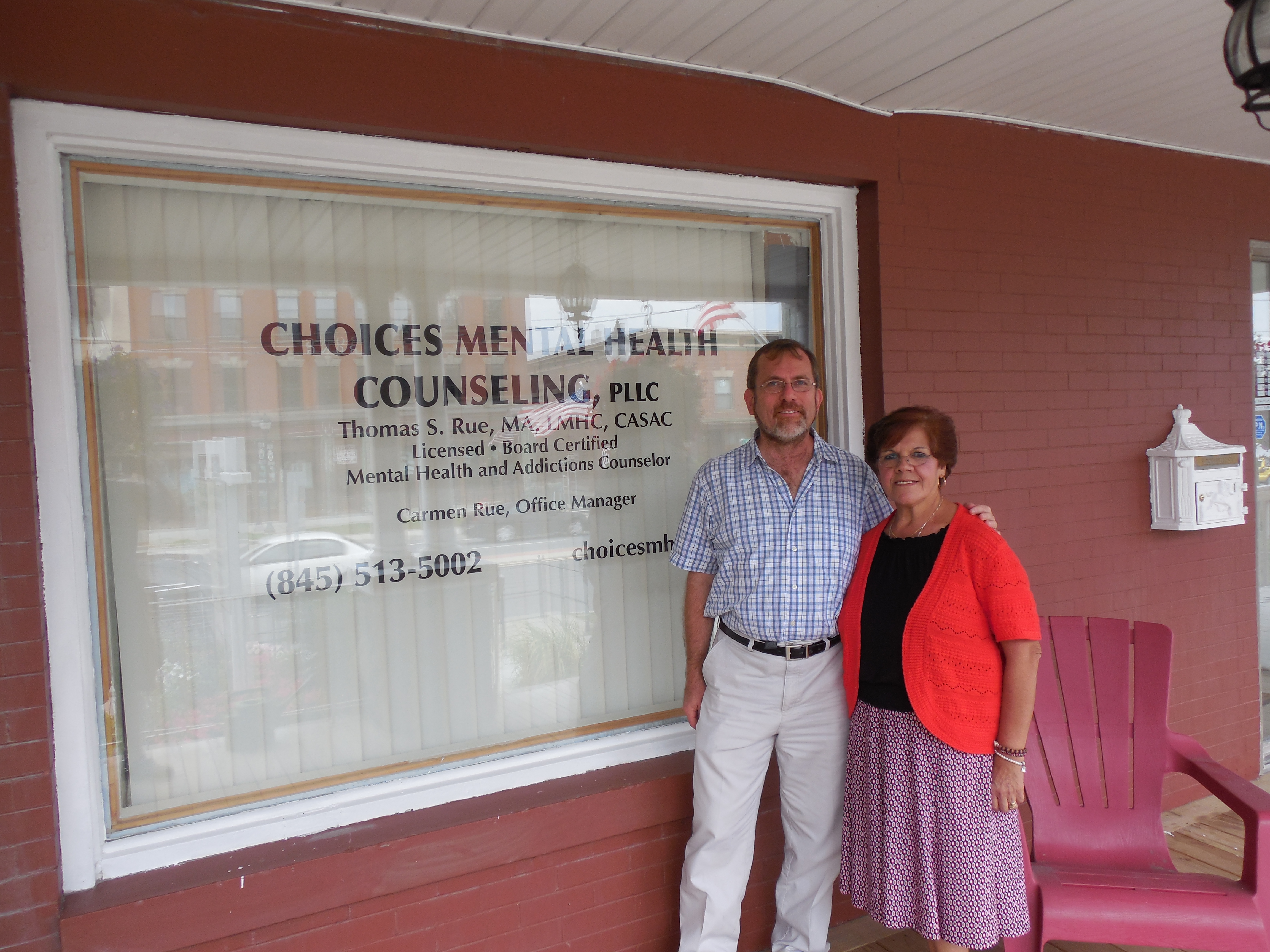 The offices of Choices Mental Health Counseling, PLLC are now located at 433 Broadway, across from Landfield Avenue, a half block west of Rotary Corner at the intersection of Saint John Street.
Please use private parking in the rear, or park on Broadway. The public is invited to use the side entrance. The front entry is wheelchair accessible. Free wireless connectivity is available in the waiting room for the convenience of guests. The move took place in late February and was completed by the end of March 2013.
The new site includes a larger rooms than the former location for group and individual counseling sessions, and a comfortable waiting room. (See interior photos.)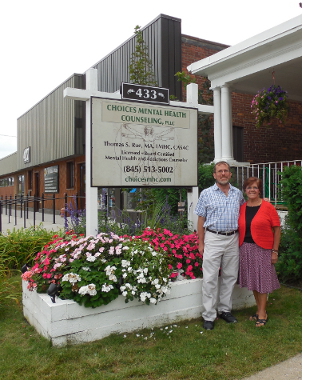 The practice continues to provide private and confidential outpatient counseling treatment for mental health for substance abuse recovery, for individuals, groups, couples, and families. Referrals are accepted from healthcare providers, the legal system, schools, human service agencies, and managed care organizations, or by interested individuals. Reimbursement by most insurances, and several employee assistance programs, is accepted (see list at left).
Office hours are presently limited to evenings and Mondays during the day, but the plan is to expand to full-time in the fall of 2013. The practice has been in operation since August 2010, most recently on Pelton Street and originally in an office in the historic rectory of St. John's Church. Presently, the only site address for Choices Mental Health Counseling PLLC is 433 Broadway, though mail should still be addressed to PO Box 706, Monticello, NY 12701.
Bilingual Support Services
Office manager Carmen Rue, who is fluent in English and Spanish and can assist with translation when needed, graduated in nursing from Federico Villarreal National University in Lima, Peru. A woman of many talents, in her spare moments away from serving the Village of Monticello as an elected Trustee since 2008 (an office to which she was most recently re-elected in 2016), Carmen was behind the office's decoration and selection of comfortable new furnishings.
Experience and Specialties
Licensed as a mental health counselor (LMHC) by the NYS Department of Education and credentialed by the NYS Office of Alcoholism and Substance Abuse Services as a credentialed alcoholism and substance abuse counselor (CASAC), Mr. Rue is state-approved to provide courts with assessments and evaluations of people charged with impaired driving; as well as being qualified under rules of the US Department of Transportation as Substance Abuse Professional (SAP), as well as experience giving input to Family Court on adoptions, custody, visitation, and parenting concerns.
He has worked as a mental health and addiction counselor since earning his Masters degree at Rider University in New Jersey in 1985, including working 13 years for New York State and 6 years for the Sullivan County Department of Community Services, 7 years as a family therapist for Berkshire Farm Center & Services for Youth, and a few years in the 1980s as a probation officer in Sullivan County. He has been certified as a clinical mental health counselor (CCMHC) and National Certified Counselor (NCC) by the National Board for Certified Counselors (NBCC) since 1990.
Building History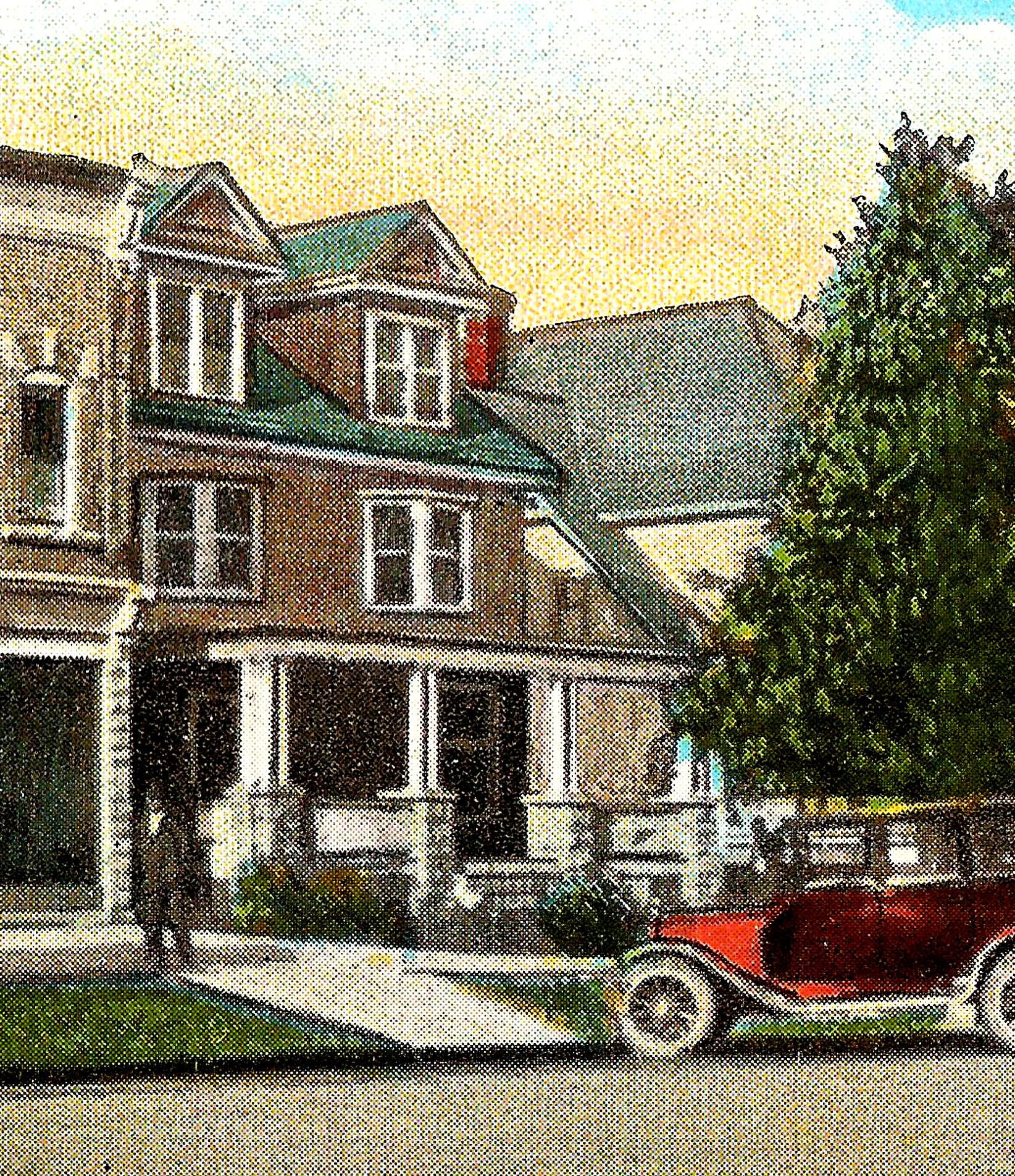 The building at 433 Broadway was erected in 1910, a year after Broadway was decimated by a massive fire. It was built by John F. Tyson, who opened a hardware store across Broadway in 1870. Mr. Tymeson left his property to his son-in-law, the Rev. Emmet Sloat, who served as a local minister from 1923 to 1925.
Rev. Sloat continued to serve community causes, including as treasurer of the American Red Cross of Sullivan County until as late as 1929. More recently, the building housed the healthcare offices of chiropractors Paul Sinew, DC; and from 1967 to 1984 of Jack Bosches, DC.
An "historic resource analysis" produced by NYS Department of Trandportation in 2000 prior to the renovation of Broadway described 241 Broadway (our office's former address as) as "a Prairie-style 2 1/2-story gable-roofed dwelling with full-width front porch featuring paired slender doric-styled porch supports. Built ca. 1910, it has double gable dormers and is of frame construction."
For more information, call 845-513-5002 or visit www.choicesmhc.com.
View Larger Map | Zoom to Street View (Google Maps images pre-date Broadway street renovations)
The building at 433 Broadway as photographed by Tom Rue on August 3, 2008 prior to road renovation by the NYS Department of Transportation.